K9 TUTOR
-
Julie Cook a Certified Professional Dog Trainer, Certified Nose Work Instructor, AKC-Canine Good Citizen Evaluator. Member Association of Professional Dog Trainers, supporting member International Association of Animal Behavior Consultants, member BEN Behavior Education Network, member Association of Animal Behavior Professionals. Trainer working with Everglades Angels Dog Rescue http://abandoneddogrescue.org and I volunteer with S.H.A.R.E. http://shepherdhelp.org I am an animal lover and I especially love working with dogs, whether it's obedience training, house manners, puppies, or behavior modification. I believe every dog needs structured and constructive training it enriches their lives. The time spent in training is repaid with a deepening bond between you and your dog, it will increase the enjoyment, companionship, and satisfaction of your relationship with your dog. I practice scientifically sound, force free training. I attend seminars, workshops, and conferences to continue to learn from some of the most respected and knowledgeable trainers, behaviorists and veterinarians. My goal is to offer you and your dog the very best instruction. Offering private in-home instruction, Group classes, Day training - all the benefits of board and train without the boarding.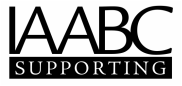 This is a picture of my nine year old German Shepherd Augie CD., RA., CGC.. She's been with me since she was eight weeks old and is the reason I became interested in training. We participated for several years in AKC obedience competitions retired due to joint issues now she participates in Nose Work.



---
One trainer I really admire and respect is Ken Ramirez. He's been a professional trainer for several decades and has trained hundreds of animals and many different species. This is a quote from a lecture he gave and its available on http://www.youtube.com "Barkin at the Shedd"
"It always bothers me when I find someone who has a pet or I go to a zoo or aquarium and I find out that they say something like "yeah, we didn't have time to train the animals this week." And to me that's like saying " I didn't have time to feed my dog this week." What do you mean you didn't have time? That's an essential component to good animal care. To often people look at training as if it were a luxury they train if they have time and that is the reason eight million pets are put to sleep every year because people bring pets into their homes not thinking training is an important part of their care." So then when the dog messes up their carpet or barks and keeps the neighbors up, they end up taking it to the shelter where it often gets put to sleep. Because they didn't think training was important. They knew they had to feed it. They knew they had to take it to the vet. But they didn't think that training was important. That's a shame. Because training provides such a high quality of life to the animals that we care for."
K9 TUTOR suggests
that anyone who is thinking of getting a puppy, rescuing a dog, already have a dog, you have friends with dogs read or listen to this book ( it should be mandatory) the classic "
Culture Clash"
by Jean Donaldson. Another recently released good read "
Decoding Your Dog: The Ultimate Experts Explain Common Dog Behaviors and Reveal How to Prevent or Change Unwanted Ones"
by American College of Veterinary Behaviorists Both are available at
http://amazon.com/
Contact K9 Tutor for your training needs.