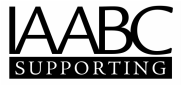 K9 TUTOR
-
Julie Cook a Certified Professional Dog Trainer, Certified Nose Work Instructor, AKC-Canine Good Citizen Evaluator. Member Association of Professional Dog Trainers, supporting member International Association of Animal Behavior Consultants, member BEN Behavior Education Network, member Association of Animal Behavior Professionals, member Pet Professional Guild.
​ I often work with dogs rescued by Everglades Angels Dog Rescue http://abandoneddogrescue.org an also with S.H.A.R.E. http://shepherdhelp.org I am an animal lover and I especially love working with dogs, whether it's obedience training, house manners, puppies, or behavior modification. I believe every dog needs structured and constructive training it enriches their lives. The time spent in training is repaid with a deepening bond between you and your dog, it will increase the enjoyment, companionship, and satisfaction of your relationship with your dog. I practice scientifically sound, force free training. I attend seminars, workshops, and conferences to continue to learn from some of the most respected and knowledgeable trainers, behaviorists and veterinarians. My goal is to offer you and your dog the very best instruction. Offering private in-home instruction, and day training - all the benefits of board and train without the boarding.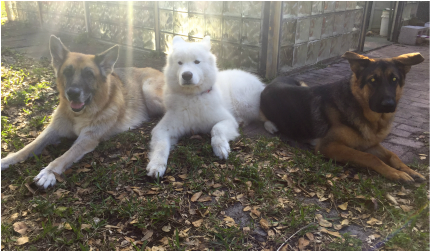 Augie CGC., CD., RA. is my eleven year old GSD she's been with me since she was eight weeks old and is the reason I became a professional trainer. We competed for many years in AKC obedience. Sam RN., is a three year old Samoyed and we compete in AKC obedience and nose work. Two year old Fritz is the newest addition he was my rescue foster I adopted. Fritz is blind and we are working on getting his Canine Good Citizen title.
K9 TUTOR suggests
that anyone who is thinking of getting a puppy, rescuing a dog, already have a dog, you have friends with dogs read or listen to this book ( it should be mandatory) the classic "
Culture Clash"
by Jean Donaldson. Another recently released good read "
Decoding Your Dog: The Ultimate Experts Explain Common Dog Behaviors and Reveal How to Prevent or Change Unwanted Ones"
by American College of Veterinary Behaviorists Both are available at
http://amazon.com/
Contact K9 Tutor for your training needs.